Herter & Co. advises NORD Holding on financing for acquisition of majority in Cleantech Company Dr. Födisch Umweltmesstechnik AG
Herter & Co. has advised NORD Holding on the financing for the acquisition of a majority stake in Dr. Födisch Umweltmesstechnik AG. WMS Wachstumsfonds Mittelstand Sachsen was also part of the transaction, and the Födisch family as well as the founder and Chairman of the Board of Directors Dr. Holger Födisch likewise remain shareholders of the company. Together with NORD Holding and WMS the aim is to expand the market position and to continue the successful growth course of recent years.
Dr. Födisch Umweltmesstechnik AG is a leading manufacturer of emission technology for monitoring environmentally harmful gases, dust, and volume flows. Fields of application are emission monitoring (CEMS: Continuous Emission Monitoring Systems), process and environmental measurement technology and recurring tests of stationary measuring equipment. The product portfolio ranges from mobile and stationary measuring devices to complete systems. The medium-sized company operates in a market environment that has been growing steadily for years, driven by global megatrends and stricter environmental regulations. It supports its more than 600 international customers in operating sustainably and in a future-oriented manner. Dr. Födisch Umweltmesstechnik AG currently has more than 180 employees.
Herter & Co. acted as Sole Debt Adviser to NORD Holding.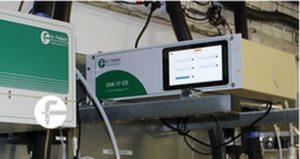 About NORD Holding
With a 50-year history and assets under management of € 2.5 billion NORD Holding is one of the leading private equity asset management companies in Germany. The focus is on the direct investment and fund of funds investment divisions. The focus of direct business is on structuring and financing corporate succession models, the takeover of group divisions/subsidiaries and expansion financing for medium-sized companies. In contrast to most other financial investors who only manage funds for a limited period NORD Holding acts as a so-called 'evergreen fund" with no time limit and invests from its own balance sheet At present the company is invested in more than 15 companies in Germany and other German-speaking countries. The Fund Investments division targets the small-cap segment of the European private equity market and focuses on primary, secondary and co-investments. NORD Holding concentrates strongly on buyout managers newly established on the market, operational investment strategies and also regularly acts as an anchor investor.
For further information please visit: https://www.nordholding.de/